Termite Treatment
Kilter Termite and Pest Control will defend your home against future termite infestations or stop existing termites dead in their tracks for the length of the service contract. All of our services are backed with a full 2 year warranty that can be extended indefinitely.
Get A Free Inspection
Defend and Stop Termites in Their Tracks
Our Termite Treatment Plans stop termites in their tracks. Once they're gone, you'll never pay for termite treatments as long as you keep your plan. Our extended service contracts allow you to defend your home for years to come. Kilter Termite and Pest Control Defense components of KILGUARD offer a termite defense to both types of termites.
KILGUARD
The strategically installed KILGUARD components target subterranean termites and dry wood termites. KILGUARD will defend your home and ensure you're not hit with any of the Southern California termites again. Our Subterranean Termite Component of KILGUARD eliminates subterranean termite colonies and keeps them from invading again. Our dry wood termite component of the KILGUARD process is a complete home treatment and effective for quick eradication of your dry wood termite problem without having to leave your home.
Request a free termite inspection today.
Protect Against Future Infestations
A combination of KILGUARD Components and Extended Service Contracts will protect your home for years not just days. After KILGUARD has been installed, we will inspect your home once a year maintaining the barrier left by the KILGUARD System ensuring that you will get total protection from both termites. Once installed Termites Cannot return to the Protected Areas, our annual inspections under the Extended Service Contract with catch any deterioration of the product and the technician will reinstall any components ensuring your KILGUARD Barrier stays effective long term.
Our Extended Service Contracts can uncover barrier breakdowns early, enabling installation of the proper components so you don't have to worry about termites returning. The combination of the KILGUARD system and annual inspections under the Extended Service Contract ensures your KILGUARD System stays protecting your home well after we are done with the installation. KILGUARD is meant to keep you in your home without having to deal with odors, bagging up of food or medicine.
Learn More About Kilter Termite Inspections
A FREE Kilter termite inspection is the first step to protecting your home from termites. During a termite inspection, a trained Kilter specialist will thoroughly inspect your home for any signs of termites and identify potential access points. They will work with you to keep your home termite-free and save you from the expensive wood damage repair costs normally associated with termite control.
"We've had an annual contract for over 25 years. I'll always trust my home to Kilter."

- Beth Bermudez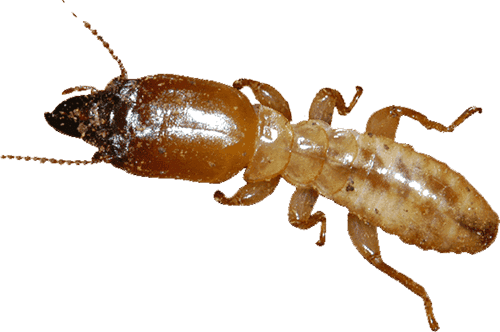 Subterranean Termites
This type builds its colonies underground. They need contact with soil to maintain their moisture levels. A regular source of moisture is critical to a subterranean colony's survival. Subterranean termites are the most common type in the United States. There are numerous species of subterranean termites – one of the most aggressive and destructive species is the Western Subterranean Termite found in Southern California.
Drywood Termites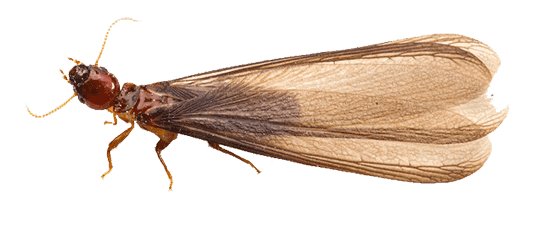 This type colonizes in wood above ground. Unlike subterranean termites, they don't need contact with soil to survive. Drywood termite soldiers have large mandibles (mouthparts) with teeth and their pronotum is as wide, or wider, than the head. Most drywood termite soldiers and workers are larger than the soldiers and workers in subterranean termite colonies. Alates, or swarmers, have two sets of wings. The front set of wings has a pattern of three or more heavy, well-pigmented veins in the outer part of that front wing. Also, swarmers shed their wings very quickly after swarming, so most all dead swarmer bodies do not have attached wings.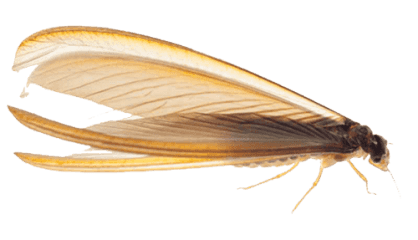 Dampwood Termites
This type typically lives in damp and decaying wood. They require regular contact with water as well as a high humidity level to survive. Dampwood termites are the largest in size of the three types.
Call (866) 827-1727 to learn more about our KILGUARD termite control treatment.
Trusted Services Across SoCal
Whats Bugging You?
Frequently Asked Questions
Why worry regarding termites?

A:

Termites cause billions of dollars in wood damage every year. They primarily take advantage of wood, however additionally harm paper, books, insulation, and even swimming pool liners and filtration systems. Termites can injure living trees and shrubs, however, additional typically a secondary invader of woody plants already in decline. While buildings might become infested at any time, termites are of particular importance when buying or selling a home since a termite inspection/infestation report is normally a condition of sale. Besides the financial impact, thousands of winged termites rising inside one's home are an emotionally trying experience — not to mention the thought of termites silently feasting on one's largest investment.

How do I protect my family and home from termite and rot damage?

A:

The most important step is to contact a pest control professional in your area for a complete inspection. Complete the recommendations and then ask the company for an extendable warranty.

What is the difference between tenting a house for termites and other treatments?

A:

Fumigation, also known as tenting, is one of the treatment options for dealing with Drywood termites. Localized "spot" treatment controls only the Drywood termite activity in the specific area and often involves drilling into infested areas. Drywood termite activity in the area is treated and a warranty for untreated areas may also be available. Ask you Kilter Representative for details. Keep in mind that control methods for Drywood termites do not control subterranean termites.

I have active termites, how much damage can they do?

A:

Subterranean termites would not be expected to create significant damage in a short period of time, but can cause severe damage over an extended period of time if left untreated. Kilter recommends you take action as soon as possible to begin the control process.

When are termites most common?

A:

Once a colony is established, termites are a year-round problem. However, there is an increase in colony expansion activity during warm weather.

Can I treat my house for termites myself?

A:

Legally yes, but total gallons of solution required to properly treat an average size structure can easily be 200, 300, or even 400 gallons. Unless you have the proper equipment, properly treating your home could be difficult and time consuming. In addition, the termiticides available to the homeowner for termite treatments are limited, and if bought retail, they may be expensive. Therefore, unless you are experienced and have the proper equipment, it is best to let a pest management professional treat the structure.

The pest control technician told me that for my own safety, I should leave the house during the treatment. Is that necessary?

A:

To ensure that the treatment is being done properly, the homeowner should observe the treatment process. Unless the homeowner is chemically sensitive, there should not be any adverse health problems associated with a treatment done correctly. Ask questions of the pest control technicians. Keep track of how long it takes them to do the job.

My next-door neighbor has termites and is going to have his house treated. I've been told that the termites will attack mine.

A:

Termites move randomly through the soil searching for a source of food (wood). They do not have the ability to know exactly where your house is. So, if your next-door neighbor treats his home for termites, your house isn't automatically the termites' next lunch. No, your house does not need to be treated; but, if there are active termite infestations in your neighborhood, it is a good idea to have it inspected.

How do I know if I am getting a good inspection?

A:

The best thing you can do is to be involved and observant in the inspection process. For example if you request an inspection and the inspector doesn't inspect obvious areas such as your garage, attic, basement, etc., then you may need to consult an additional company. Don't be afraid to ask questions.

How long do we have to be out of the house?

A:

Fumigation process normally takes 3 days and 2 nights unless there is a holiday or weekends or if special arrangements are made. Kilter's Stay in Your Home termite treatment requires no leaving your home at all.
Why Should You Trust Kilter?
Here's What We Offer:
Stay In Your Home Termite Treatments

Warranties That Are Second to None

24/7 Service

Free Home & Termite Inspection

Education & Expertise

We Guide Homeowners to Make the Best Decision
Serving A Wide Area
Serving Orange County, Los Angeles County & San Diego County
Request a Free Inspection
Contact us below or call
(866) 827-1727

.